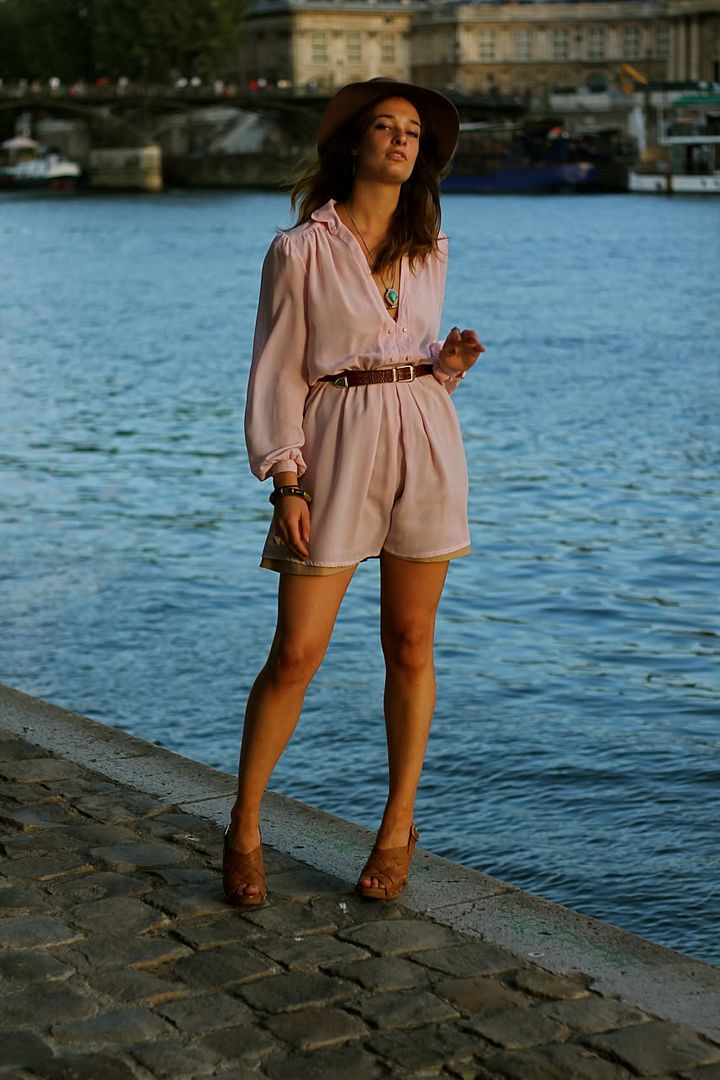 Wearing vintage hat, belt and shirtdress and Tory Burch platforms
It's been exactly a week (to the hour) since I arrived in Paris. Just another moth of the fashion/literary species to that ever burning flame of this rose-yellow city. It's a surreal time to try and get my bearings - August
congé
takes no prisoners, and most of the locals have escaped to the beaches or beyond until the end of the month. Until then, I get to enjoy blasting my music as loud as I like with the balcony doors open and walking about my apartment in various states of undress until my neighbours return. It was hard for a die-hard maximalist such as myself, having to set off for the world's most glamourous city with a capsule wardrobe of miniskirts, silk blouses and
plates*
for work and no room for fur stoles, over-the-knee leather boots or huge floppy hats which make up a core part of my wardrobe. However,
tant pis,
I already stand out like a sore thumb here with my penchant for bright colours and my lack of interest in jeans so perhaps I will leave the bold and the beautiful for London's eye's only.
Wardrobe issues aside, how could I not be better suited to a city in which it is cheaper to wash your hair in champagne than in shampoo, where there's a magazine stand at the corner of almost every street and it's appropriate at all hours of the day to sit with your colleague, smoke, have a beer and watch the world go by...
*flats à la Alexa Chung